Guiding Patients Considering Biologics
Save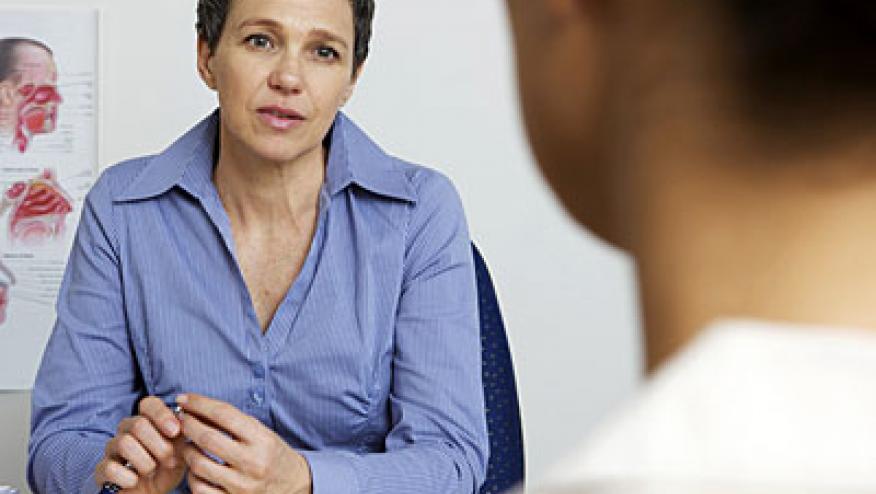 (Editor's note: the following is a narrative designed for patients who are being prescribed biologic or new therapies. It outlines the questions and early discussions, and provides advice on how to be smart when using these newer and more expensive therapies. It ends by directing them to our patient handout on biologics that can be downloaded from the RheumNow website. Feel free to share this with your patients.)
Biologics have become popular and dramatically changed the treatment options for patients with arthritis and inflammatory conditions. They're commonly advertised on TV and seen in magazine ads. Biologics have been used by more than 3 million patients worldwide for conditions like rheumatoid arthritis, psoriasis, psoriatic arthritis and ankylosing spondylitis. 
When a biologic is prescribed, there are many questions that may run through your mind.
"Is a biologic right for me?"
"Will this expensive new medication be covered by my insurance (or what will my out-of-pocket cost be)?"
"The TV ads for biologics (e.g., Enbrel, Humira) look good but sound scary – do I really need this drug?"
These are questions you should ask your doctor. You should understand why this medication is being considered or prescribed; what are the benefits, and what are the likely side effects. Common side effects occur commonly. Likewise, rare and very rare events are just that. Ask your doctor what the rules are for using, starting, or stopping this new biologic.
Here is some guidance for patients who are considering a biologic:
800 lb. Gorilla.  Know that the risks of your disease or condition (especially if untreated) are far, far, far worse than any drug risk. Know that your disease is the 800 lb. gorilla you should worry about most. Be sure to put this in perspective against the potential medication risks, which will include side effects we label as "common" (occurring in ~1 in 10 who take a drug, or less), "uncommon" (~1 in 100) or "rare" (~1 in 1000).
Know Why.  Know exactly why you need a biologic. What disease (indication) is being treated or what symptoms are supposed to improve as a result of this new biologic. This information should be explained by your physician when the drug is first prescribed. 
First Things First.  Most prescribers, insurers and guidelines require that you first try standard, conventional drugs (DMARDs) like methotrexate before you try a biologic. If you use a biologic first, your prescription likely will be denied and the arduous process of "prior authorization" will begin – this will certainly result in frustrations for you and the prescriber and ultimately delay your treatment.
Timelines. Know how long it should take for the biologic to show a beneficial effect or a side effect. Most biologics have the advantage of working quickly - after the first few injections or infusions. Likewise, most side effects that worry patients most should appear within the first 6-9 months of biologic use. Thereafter, the risk of serious infection, strange infections (i.e., tuberculosis) or cancers (lymphoma) significantly declines after months of use; especially if the drug is working and improving your condition. Simply stated, those who do well on a drug are highly likely to continue to do well and have far less risk the longer they take the drug.
Which is Best? There are no substantial differences in the safety of one biologic over another. There may be differences shown with large cohort studies but at the individual level, the same common risks and rare risks apply.  A good discussion between the patient and physician can help to define the drug that is best for you.  For instance, you need to tell your doctor if there is extreme urgency to get better (you're about to start a new job) or if you've had lung side effects from other medication or if your greatest fear is the "risk of cancer" that the TV ads talk about. With your preferences and concerns in mind, your physician can tailor the best treatment plan for you. 
The Goal.  The ultimate goal is to get into remission (or substantial improvement) as quickly as possible. The best outcomes are seen in those who go from "bad" to "great" as quickly as possible. This is why many rheumatologists have adopted the belief of "treat early, treat aggressively". Hence, if at first you don't succeed, you need to change (sometimes every 3-4 months) and try the next best treatment option. 
Cheap vs Expensive. There is very little evidence that shows the superiority or inferiority of a biologic compared to methotrexate, combination DMARD or novel new DMARD choices (like tofacitinib). Either way, be sure to discuss your finances and your insurance support with your doctor as this may influence which medicine will be prescribed. While the best medicine may be the one you can afford, the worst medicine is the one that you won't or can't take because of cost.
The Safe Choice. Sometimes the safest medication may be determined by other medical problems the patient has. For example, your doctor's prescription may change significantly if you have a history of: prior serious/hospitalized infections, tuberculosis, melanoma, cancer, liver disease, hepatitis, emphysema or lung conditions, heart failure, HIV, shingles, diabetes, needle phobias or prior infusion reactions.
Patients should educate themselves about their condition and the medications they take. Realize the best education may not be television ads (largely designed to show the best and worst examples of what may happen), or the 4-page pharmacy printout or the multi-folded, microprint packing info stuck to the box (chock full of many many rare effects).
A reasonable takeaway message from all these sources is that alot of things can go wrong if you take these medications!  But the facts are that very few things will go wrong with these medications and the vast majority of the listed side effects, especially the scary ones, are rare side effects - meaning a one in one thousand chance or less!  Be careful not to over-value information that is free or thrown at you (e.g., TV ads, advice from your neighbor). Instead, seek information from your doctor and other recommended educational sources on the topic of biologics, including:
The RheumNow Patient Guide to Biologics is free for those who register for the site. The 13-page handout is complex, largely because there are many biologics and there are many issues that are common but different amongst them. It features: 
A biologic overview (2 pages), with info and tables comparing biologics to conventional drugs, do's and don'ts, questions to ask the doctor, real risks, what biologics for what diseases, how often they are given and a comparison of the drugs and their side effects.
The next 6 pages is a more detailed explanation about biologics, how they work, when they should be used and hot to get more information about biologics.
The Guide closes with individual drug education sheets. These are one-page-per drug info sheets for drugs like Kineret, Orencia, Rituxan, Actemra and the TNF-inhibitors (there are 5: Enbrel, Humira, Remicade, Cimzia, Simponi). These include info on who should get the drug, how it works, how it's given, time to benefit, side effects, relative costs and specific patient instructions. Each of these includes items or issues that should be discussed with your physician.
Above all, be sure to tell the doctor who prescribed your biologic when you have concerns or are instructed to stop or hold that biologic. Only the doctor who wrote the prescription should stop the prescription - largely because most other doctors (e.g., surgeons, internists, emergency room physicians or gynecologists) are likely NOT familiar with biologics or how they should be used or stopped. 
Disclosures
The author has received research/grant financial support on this subject
The author has received compensation as an advisor or consultant on this subject
Add new comment