Take the Patient's Call
Save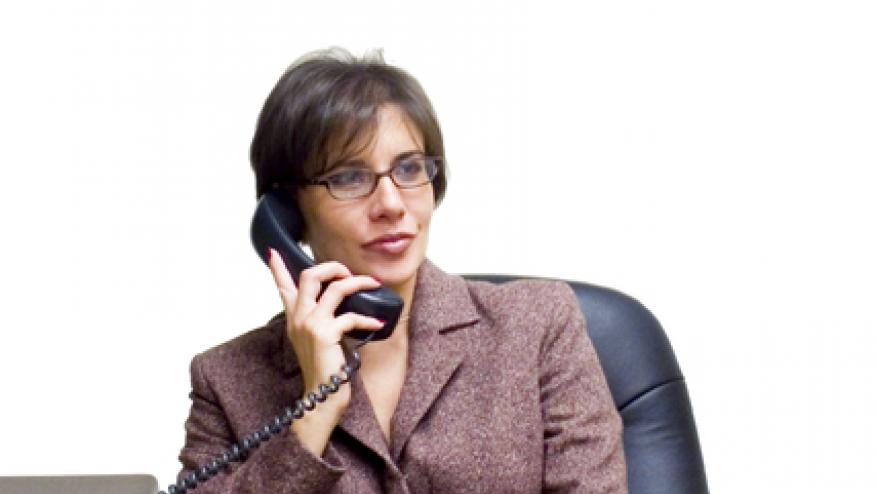 As rheumatologists, we pride ourselves on spending time with our patients, listening to their problems and their family's problems, and answering all of their questions. Whenever my husband and I run into a patient of mine on the street, they always tell him that I am the best doctor ever. In spite of these accolades, I realized recently I was guilty of doing something with a handful of my patients that made me feel somewhat ashamed. It took my recent stint as a patient to make me realize how important such a small thing can be. That small thing being the call from the patient.
A few weeks ago I was diagnosed with sclerosing basal cell carcinoma (BCC) on the tip of my nose. I would come to learn many things about this type of BCC, and many things about the anatomy of the nose. One story I did not need to hear from my dermatologist (whom I really love) that day, was of a recent patient of his who had been out in the sun for many years and how she was almost bald because of the many basal cell carcinomas he had removed from her scalp. [Think before telling a patient an interesting anecdote.]
From there I was sent to the MOHS surgeon where I very quickly learned that sclerosing BCC is aggressive and most of the time requires reconstruction on the nose following excision because of the scarring "tentacles" that have a tendency to spread prior to diagnosis. [Using the word "tentacles' with a patient is never a good idea.] The MOHS surgeon discussed the possible need for a small skin and cartilage graft from the ear and sent me to a plastic surgeon. The plastic surgeon immediately dismissed the small skin graft option because of the extensive "tentacles" that usually infiltrate the surrounding skin.
The only option I was given was a forehead flap requiring general anesthesia. This is a flap of skin (picture a "trunk") extending from my forehead attached to the end of my nose for up to 4 weeks.  [He obviously didn't want to give me any false hope by spending much time on any other possible procedures.] Additionally, the surgical assistant reminded me that after the takedown of the flap, I would have to wait months before I could have the "debulking" procedures that would most likely be needed.
Attempting to look on the positive side, my husband and I did our best to convince ourselves we should be grateful that it appeared I wasn't going to lose my nose entirely. It was not until I got home that the entire experience began to take its toll. By then I had visions of tentacles everywhere with elephant trunks coming out of my bald head. I wanted to call the MOHS surgeon immediately to find out why he hadn't even mentioned a forehead flap. How often in his experience was this procedure required for the type of pathology that I had? I thought I should sleep on it, so I waited and made the call the next day during a break between patients.
I was grateful that I reached a human (not a phone tree like we have in our office) at the MOHS surgeon's office. And I didn't mind that my first stop on this call would be with the MOHS surgeon's assistant. I assumed if the doctor was busy she would take my message and have him call me back.  But no, she wanted a "yes or no" question she could relay to the doctor and then SHE would call me back with the answer. We went round and round.  She said that he was busy for the rest of the day…I said that was fine he could call me the next day…she said he had a full schedule the next day…I said I'd leave my cell phone on while seeing patients... and he could call me at his convenience. She had one excuse after another why HE couldn't call me. 
I finally insisted on speaking with the physician. I would wait as long as necessary for his call, or I would make an appointment to see him to get my questions answered. She relented and begrudgingly took down my cell number. God only knows what she told the plastic surgeon. [I made a note to check with my MA to find out how aggressive she is in protecting me from my patients.]
An hour later while seeing patients, I received the call.
I recognized the tone in his voice. I recognized the clipped words and the unmistakable undertone of bother and dismay. I recognized them because I have had the same tone, the same clipped speech and latent frustration in my voice when speaking to a patient that:
I knew was going to be difficult (real or imagined), and whose yes/no question could have easily been answered by my MA.
I had already spent an extra 20 minutes going over the instructions again and again.
I had just spoken to twice that morning on the phone. 
So there I was on the receiving end of this undercurrent of impatience, and realizing this physician really didn't want to talk to me. It didn't feel very good on so many levels.
Was my concern one of life or death?
Was I in an inordinate amount of pain?
Did I need him to tell me that everything was going to turn out just fine?
The answer to all of these questions was 'no'. What I wanted was reassurance that the road thus far was correct. I don't think he ever really understood why I was calling. 
And although I never got my questions completely answered, I learned more than you might expect. I learned:
I should take a few deep breaths before returning a call from a "difficult" patient. 
I should listen first before assuming anything.
I definitely will pay more attention to the tone and inflection in my voice, because I now know what it feels like to realize that the doctor on the other end of the line doesn't want to talk to you, for whatever reason.
These are lessons, I believe, that can only be learned through walking in another's shoes. These are lessons that require experiencing the vulnerability of being a patient, lessons that require putting your well-being in someone else's hands.
As for the rest of the story, I had my surgeries and both surgeons were completely surprised when the lesion was found to be much smaller than they had expected. I was left with no trunk, no tentacles and so far I still have some hair!
Disclosures
The author has no conflicts of interest to disclose related to this subject
Add new comment