Is It OK to Continue TNF Inhibitors with COVID-19 Infection?
Save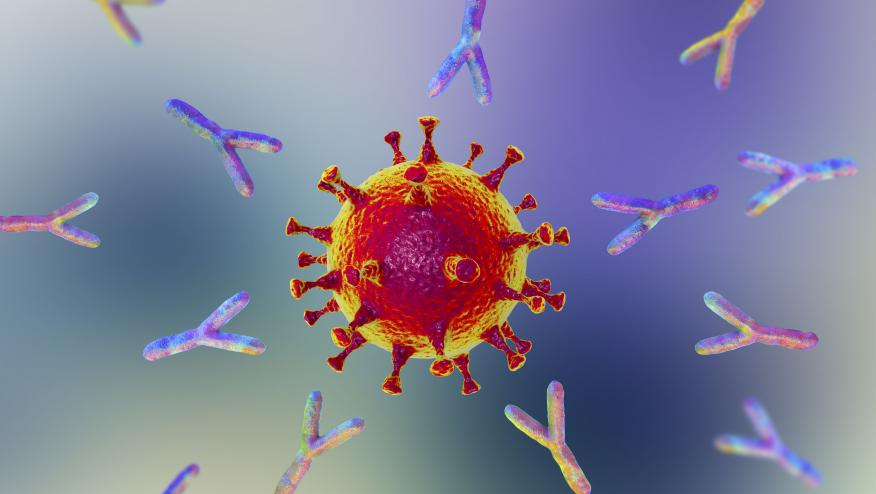 Registry level data of patients with immune-mediated inflammatory diseases (IMIDs) diagnosed with COVID-19 should continue their TNF inhibitor (TNFi) therapy as such patients were less likely to experience adverse COVID-19 outcomes (compared to other immunomodulatory treatments).
Patient data was drawn from 3 international COVID-19 registries comprising individuals with rheumatic diseases, inflammatory bowel disease, and psoriasis (March 2020 to February 2021). The cohort included IMID patients diagnosed with COVID-19 and were taking TNF inhibitors in combination with azathioprine/6-mercaptopurine therapy, methotrexate monotherapy, azathioprine/6-mercaptopurine monotherapy, or Janus kinase inhibitor monotherapy. Poor COVID outcomes included COVID-19–associated hospitalization or death.
A total of 6077 IMID patients were analyzed; 59% female, with a mean age of 49 years.  The cohort included 35% RA, 25% Crohns disease and 1297 patients (21.3%) were hospitalized, and 189 patients (3.1%) died.
Compared with patients on TNF inhibitor monotherapy hospitalization or death rates were:
TNF inhibitor with azathioprine/6-mercaptopurine therapy: OR 1.74; (1.17-2.58); P = .006
Azathioprine/6-mercaptopurine monotherapy: OR 1.84; 95% CI, 1.30-2.61; P = .001
Methotrexate monotherapy: OR, 2.00; 95% CI, 1.57-2.56; P < .001
Jak inhibitor monotherapy: OR, 1.82; 95% CI, 1.21-2.73; P = .004
TNF inhibitor in combination with methotrexate therapy: OR, 1.18; 95% CI, 0.85-1.63; P = .33
TNF inhibitor monotherapy (and TNFi plus MTX) had a lower risk of poor COVID-19 outcomes compared with other commonly prescribed DMARD and immunomodulatory treatment regimens in IMID patients.  It appears prudent to continue TNFi therapy with COVID-19 infection. The same cannot be said for JAK inhibitors and thiopruine (AZA/6MP) agents that had a significantly great risk of hospitalization or death in COVID infected IMID patients.
Disclosures
The author has no conflicts of interest to disclose related to this subject
Rheumatologists' Comments