ACR21 – Day 3 Report
Save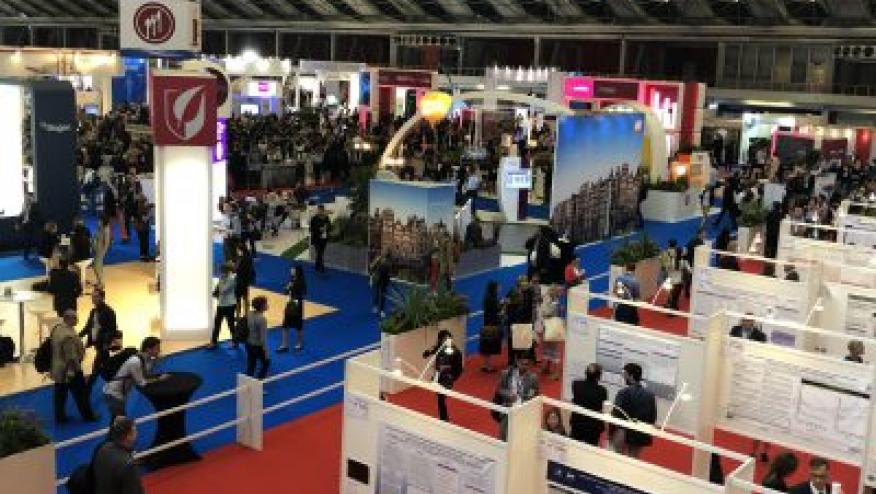 Hitting the home stretch, day 3 presentations were big! Here are a few of my favorites:
Secukinumab Efficacy in Enthesitis-Related and Juvenile Psoriatic Arthritis.
Abstract 1424 – Dr. Hermine Brunner presented the results of the JUNIPERA study, a phase 3 trial, 102-week study where in SEC was given to 81 Enthesitis related (ERA) and juvenile PsA (jPsA) patients in an open label fashion for 12 weeks and then responders (n=75) were randomized to either placebo or SEC, with disease flare being the primary endpoint.  SEC treated patients had a lower risk of flare (HR 0.29) and more flares were seen with PBO and much lower in SEC group. SEC had a 72% reduction in flare risk compared to PBO.   Significant improvement in enthesitis and dactylitis were seen by wk. 12 – SEC patients showed enthesitis resolution in 69% and dactylitis resolution in 50%.  There were no surprising safety signals, but 2 patients developed uveitis during the study (unrelated, unprotected by Rx). Overall efficacy was sustained out to week 104.
VEXAS – Predicting Poor Outcomes
Abstract 1426 – Dr. Marcela Ferrada (NIH) presented new data showing that specific genotyope correlate with poorer outcomes in VEXAS – an X-Linked syndrome characterized by a somatic mutation in UBA1 marrow cells.  While there is a range of presentation, many VEXAS patients will clinically look like relapsing polychonritis (2/3) or Sweet's syndrome. Moreover, some of these have a very sever course and risk of death (10yr. survival ~50%). They found that genetic mutations for methionine might yield prognostic information.  For instance, a valine substitution for methionine (p.Met41Val) was seen in older males who presented as RP, Fever, MDS (hematologic) features and death (10 yr. survival < 20%).   Predictive variables for mortality were this genotype p.Met41Va (HR 2.6) and being transfusion dependent (HR 4.5), while having ear chondritis (HR 0.32) had a safer course. The clinical algorithm they suggest was to consider a diagnosis of severe VEXAS if the patient has an MCV >100 and a platelet count < 200.   Genetic testing for VEXAS is being developed.
FDA Safety Update
Session 8M115 – There were 3 presenters for the FDA – Drs. Amit Golding, Nadia Habal and Dr. Anil Rajpal.  Dr. Golding reviewed COVID related issues including the FDA rules for emergency use authorization (EUA) and the clinical trial basis for EUA approvals for baricitinib (ACTT-2, COV-BARRIER Studies), and tofacitinib (RECOVERY, EMPACTA).  Dr. Habal discussed the data leading to the approval of voclosporin and belimumab in lupus nephritis and avacopan in GPA.  Dr. Rajpal reviewed the regulatory events and safety data from the 1133 (Oral Surveillance) study leading up to the issuance of a pan-JAK boxed warning, with higher rates of MACE, VTE and certain cancers (Lung, lymphoma) in patients treated with tofacitinib (compared to those treated with a TNF inhibitor). Of course, it is unknown if this is a greater risk for tofacitinib, or a comparatively lower risk with TNF inhibitor use.  The FDA commented that these risks incurred in the 1133 (tofacitinib) study are also being applied to baricitinib and upadacitinib, as these all have the same indications in treating at-risk populations with chronic inflammatory disease (ruxolotinib and other JAKi are not used or indicated for use in RA, PsA, etc.)
Disclosures
The author has no conflicts of interest to disclose related to this subject
Add new comment