BEAT-LUPUS: Sequential Belimumab After Rituximab in SLE
Save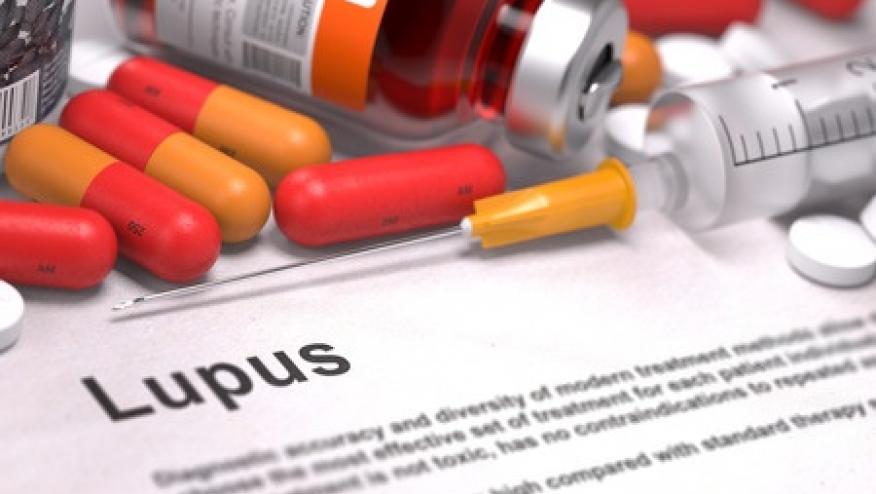 The Annals of Internal Medicine reports that targeting B-cells in refractory systemic lupus erythematosus (SLE) with sequential belimumab after rituximab may significantly reduce dsDNA antibody titers and lessen the number of future severe flares.
Targeting B cells has not always been effective in SLE, as randomized controlled trials targeting CD20 (rituximab) and April have failed. It is known that high B-cell activating factor (BAFF) levels follow rituximab (RTX) infusions and may thereby limit RTX efficacy.  More recently, there have been several trials combining therapies by giving belimumab (anti-BAFF) after rituximab, including the SYNBIOSE and current study.
The BEAT-LUPUS trial was a 52-week, Phase 2b, randomized controlled trial wherein active SLE patients were first treated with rituximab (1000 mg IV x 2) and 4 to 8 weeks later were randomly assigned to receive intravenous belimumab (BEL) or placebo for 52 weeks.
A total of 52 active SLE patients were enrolled ang treated with RTX, and then randomized to BEL or PBO; but only 32 patients completed protocol (43 ITT). The primary endpoint was change in serum IgG dsDNA antibody levels at 52 weeks. Secondary outcomes included disease flares and adverse events.
Treatment with BEL resulted in a significant decrease in anti-dsDNA with BEL (geometric mean, 47 vs. 103 IU/mL; 70% greater reduction from baseline [CI, 46% to 84%]; P < 0.001). 
BEL also reduced the risk of severe (BILAG A) flares - flare rated 10 PBO vs 3 BEL (HR 0.27 [CI, 0.07 to 0.98]; P = 0.033).
BEL/RTX use was not associated with any increased risk of serious adverse events, infections, or serious infections. 
Although encouraging, the small size of this study (and SYNBIOSE) requires confirmation with larger appropriately powered trials before sequential RTX and BEL can be considered an effective treatment strategy for refractory lupus.
SYNBIOSE 
Disclosures
The author has no conflicts of interest to disclose related to this subject
Rheumatologists' Comments