Day 2 Report from ACR21
Save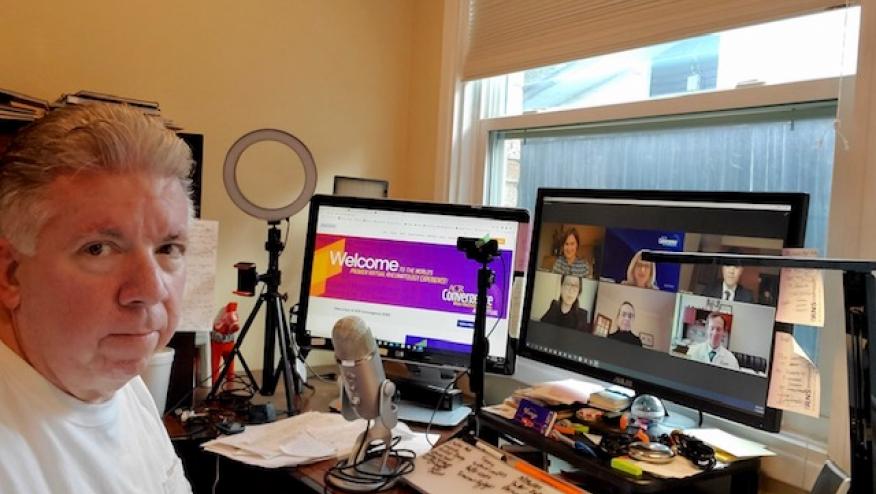 Highlight reports from Sunday, Day 2 at ACR Convergence included:
VITAL Trial: Vitamin D and n-3 Fatty Acid Supplements Protect Against Autoimmune Disease
Abstract 0957  – Dr. Karen Costenbader presented the results of the VITAL trial – a study originally designed to assess the preventative potential of supplements Vitamin D and Omega-3 (n-3) fatty acids on Cancer and cardiovascular outcomes (already published in NEJM).  The interventions were placebo vs. Vitamin D 2000 IU/d or N-3 Fatty acids (1gm/d. This particular report is a sub study looking at whether either supplement on the future incidence of autoimmune disease (AID).  The trial enrolled 25,871 patients with an average age of 67 yrs.  At entry to serum vit. D levels were over 30 and roughly 34% of all patients had a family history of autoimmune disease.  After 5 years of observation, they had 278 confirmed cases of AID and another 457 with probable incident AID.  Vitamin D significantly lowered the risk of incident confirmed AI (HR 078; 95%CI 0.61, 1.00; p=0.045). Similarly N-3 FA lowered AID risk by 15% (HR 0.85; CI 0.67, 1.09; p0.20) but this was not significant. Taking both supplements also significantly lowered risk (HR 0.69; 0.49, 0.96; p=0.03). There was no clear prevention of RA, SLE, PMR, etc.  It is unknown if subtle benefits would apply to a younger population.  Also the event rates were very low, and thus the protective effect is likely marginal – Dr. Mike Putman (@EBMRheum) estimates the NNT is 400 (number of cases needed to prevent 1 case of rheumatic disease).  Does this encourage or discourage you?
ORAL Surveillance (1133) Study and the Risk of CV events with Tofacitinib
Abstract 0958 – Dr. Christina Charles-Schoeman presented the results of the post-marketing, open-label,  safety trial conducted by Pfizer, comparing two doses of tofacitinib (Tofa) to TNF inhibitor (TNFi; either adalimumab or etancercept) in high risk adults over age 50 yrs with at least one CV risk factor.  As everyone knows, the FDA issued a safety warning on this data on Sept.1, 2021 noting a higher CV risk and cancer risk comparing tofacitinib to those on TNFi.  The average age was 60years, ~25% were current smokers, 15% were on Aspirin, 57% on prednisone and 24% on Statins. Major adverse cardiovascular events (MACE: CV death, nonfatal MI, nonfatal CVA) were more frequent in the tofa group, especially for the 10 mg bid tofa group.  MI events were also more frequent with Tofa, In both instances these were beyond the upper-end of the noninferiority margin. Other analyses from this 1133 study (Cancer, infection, VTE) will be presented throughout the ACR21 meeting.
Microbiome Study of Monozygotic Psoriasis Patients
Abstract 0944 – A novel analysis examined the gut and skin microbiome in Monozygotic Twins Discordant for Psoriatic Disease, specifically looking at subjects with psoriatic disease and their unaffected MZ twin siblings (pairs=9, n=18. In the gut they found that the relative abundance of Ruminococcus bromii species to be significantly reduced and two pathways related to tetrahydrofolate biosynthesis were upregulated in psoriatic twins compared to their corresponding unaffected siblings (p< 0.05). In skin samples from psoriatic twins, there was a significant reduction in certain species on the scalp but not the bicep or elbow/forearm. These microbiome differences in MZ twins discordant for psoriatic disease suggests that reduced Ruminococcus in the gut may be associated with psoriatic disease
Disclosures
The author has no conflicts of interest to disclose related to this subject
Add new comment