Durability of Total Shoulder Arthoplasty
Save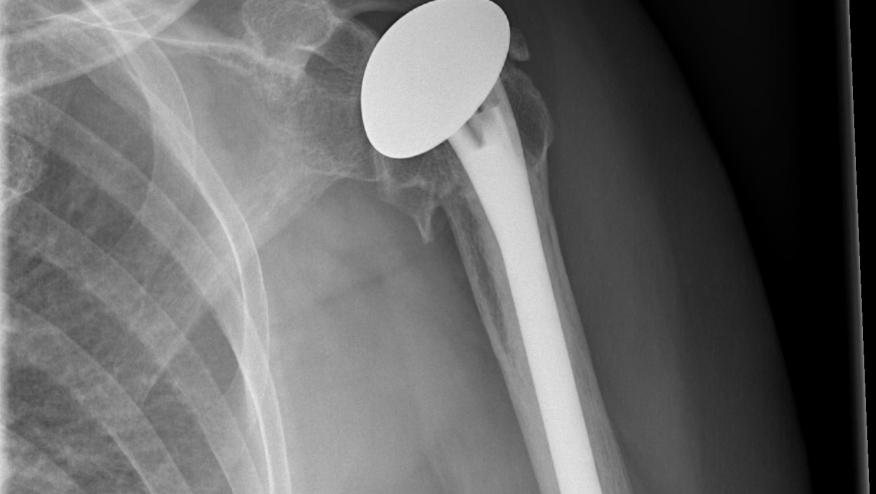 A systematic review of the outcomes of total shoulder replacements (TSR), humeral hemiarthroplasties, and reverse total shoulder replacements finds that approximately 90% of shoulder replacements last for longer than 10 years with good patient-reported outcomes.
This metanalysis included nine articles (ten series with 529 total shoulder replacements and 364 humeral hemiarthroplasties) analyxing survival and six articles assessing patient reported outcomes. 
The estimated 10-year survival for total shoulder replacement was 94·6% (95% CI 93·6–97·6) and humeral hemiarthroplasties was 90·4% (87·0–94·0).
A single registry of 7651 total shoulder replacements, 1395 humeral hemiarthroplasties, and 7953 reverse total shoulder replacements was pooled. The pooled registry 10-year survival was 92·0% (95% CI 91·0–93·0) for total shoulder replacement, 85·5% (83·3–87·7) for humeral hemiarthroplasties, and 94·4% (93·4–95·7) for patients with osteoarthritis who had reverse total shoulder replacement and 93·6% (91·1–95·8) for patients with rotator cuff arthropathy who had reverse total shoulder replacement.
Pooled 10-year patient-reported outcome measures showed a substantial improvement from baseline scores.
Overall, there appears to be long term success and patient satisfacton with shoulder arthroplasty.
Disclosures
The author has no conflicts of interest to disclose related to this subject
Add new comment