Fatigue is Under-Appreciated in Psoriatic Arthritis
Save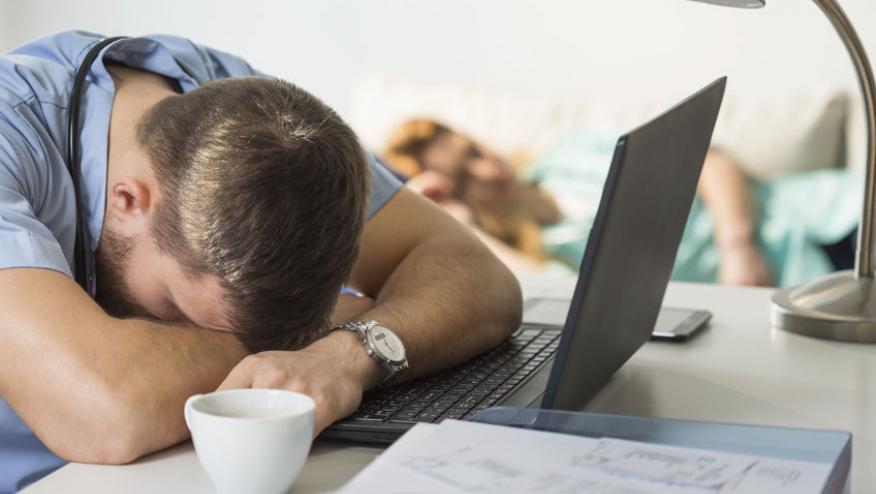 Patient-reported fatigue is high in patients with psoriatic arthritis (PsA) and often goes under-recognized by physicians. Fatigue importantly impacts physical functioning, work productivity, and health related quality of life (HRQoL).
A cross-sectional survey of 831 physician-confirmed PsA patients (United States and Europe) was conducted in 2018. Fatigue was collected as a binary variable and its severity assessed using a 0-10 scale as part of the Psoriatic Arthritis Impact of Disease (PsAID) fatigue question). Other PROMs collected included EQ-5D-5L (HRQoL), HAQ-DI, and Work Productivity and Activity Impairment (WPAI). 
These PsA patients had a mean age 47.5 years, and mean disease duration 5.3 years. Roughly half were female and half were receiving a biologic.
Fatigue was reported by 78.3% of patients. Fatigue severity was associated with greater disease duration, PsA severity, pain levels, psoriasis BSA, and swollen and tender joint counts (all p<0.05).
Greater fatigue severity was significantly associated with worse physical functioning, HRQoL, and work productivity (all p<0.001).
Fatigue was under-reported by physicians - only 32% of those patients who self-reported fatigue.
While being under-recognized by physicians, fatigue has a pervasive effect on patient disease severity, physical functioning, work productivity, and HRQoL.
Disclosures
The author has no conflicts of interest to disclose related to this subject
Add new comment