New Hope for NonAlcoholic Fatty Liver Disease
Save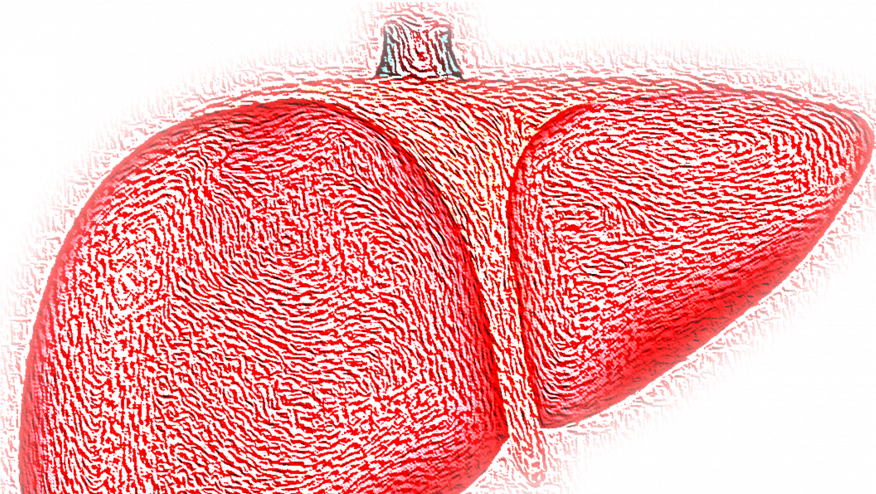 The current issue of the NEJM has two articles on nonalcoholic fatty liver disease (NAFLD also called NASH - nonalcoholic steatohepatitis), one dealing with the prognoses, outcomes and mortality of NAFLD and another prospective and promising interventional trial in NASH patients. 
A prospective trial of 1773 NAFLD patients followed for a 4 years showed that mortality and hepatic complications increased with increasing fibrosis stages (reported as event rate per 100 person-years):
|       Fibrosis Staging | Stage F0-F2 | Stage F3 | Stage F4 |
| --- | --- | --- | --- |
| Death | 0.32 | 0.89 | 1.76 |
| Variceal hemorrhage | 0.0 | 0.06 | 0.70 |
| Ascites | 0.04 | 0.52 | 1.20 |
| Encephalopathy | 1.02 | 0.75 | 2.39 |
| Hepatocellular cancer | 0.04 | 0.34 | 0.14 |
Definitions: Stage F0 to F2 [no, mild, or moderate fibrosis]; Stage F3 [bridging fibrosis]; Stage F4 [cirrhosis] 
Compared to stage 0-2, stage F4 fibrosis patients also had a higher incidence of type 2 diabetes (7.53 vs. 4.45 events per 100 person-years) and a greater risk of lower GFR's (by more than 40%).  All fibrosis stages had he same risk of cardiac events and nonhepatic cancers.  Finally a hepatic decompensation event (variceal hemorrhage, ascites, or encephalopathy) was associated with increased all-cause mortality (adjusted HR 6.8).
This large NAFLD cohort demonstrated that higher stages (fbrosis stages F3 and F4) have a higher risk of liver-related complications and death.
In the same issue, a phase IIb randomized trial in patient with nonalcoholic steatohepatitis (NASH), tested placebo against lanifibranor is a pan-PPAR (peroxisome proliferator–activated receptor) agonist, in noncirrhotic NASH patients.  A total of 247 patients were studied and after 24 weeks, the percentage of patients who had a decrease of at least 2 points in the Steatosis, Activity, Fibrosis [SAF] score (without fibrosis worsening) was significantly greater with the 1200-mg dose of lanifibranor than with placebo. NASH resolution also favored both the 1200-mg and 800-mg doses of lanifibranor over placebo (49% and 39%, respectively, vs. 22%).
Diarrhea, nausea, peripheral edema, anemia, and weight gain occurred more frequently with lanifibranor than with placebo.
These findings support further testing of lanifibranor, an agent thought to modulates metabolic, inflammatory, and fibrogenic pathways in NASH patients.
Disclosures
The author has no conflicts of interest to disclose related to this subject
Rheumatologists' Comments