New Insights into Uveitis in Spondyloarthritis
Save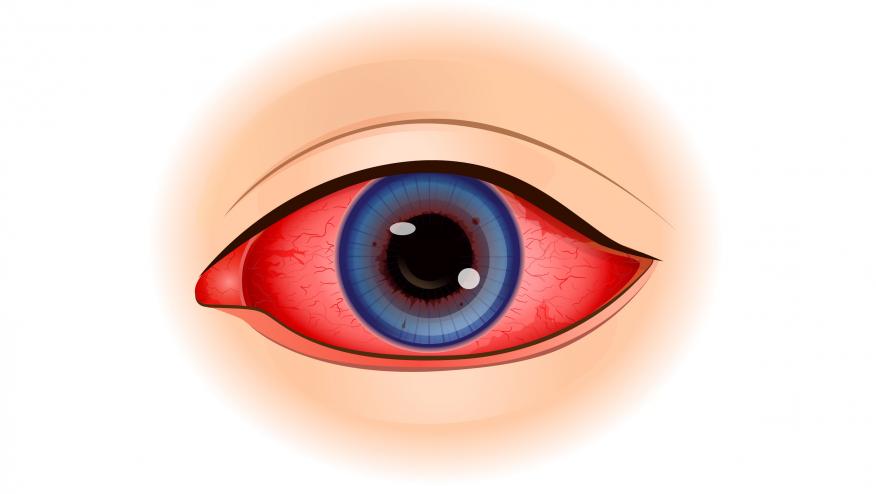 Uveitis is the most frequent extra-musculoskeletal manifestation (EAM) in Axial Spondyloarthritis (axSpA). The prevalence of uveitis in axSpA is between 25-30%. Up to 50% of patients with an acute episode of uveitis develop recurrent anterior uveitis or iritis. Being such a prevalent EAM in axSpA, we should focus on this condition. There have been some updates on uveitis in SpA at #ACR21 which I will share here.
Is uveitis more common in the axial or peripheral form of SpA? 
Abstract #1307 reported the prevalence of uveitis reported in ASAS perSPA study (PERipheral involvement in SpondyloArthritis) was similar in axial and peripheral SpA (21.6% and 17.3%, respectively). It is still not well known whether the clinical characteristics of patients with uveitis and recurrent uveitis differ between patients with axial and peripheral SpA. The perSPA study showed the prevalence of uveitis was not significantly higher in patients with axSpA as compared to patients with pSpA. HLA-B27 positivity is associated with the presence of uveitis, but not with recurrent uveitis in SpA patients. 
Abstract #1324 showed that 14.6% of the patients with axSpA had developed at least one episode of uveitis. Patients who developed AAU were characterized by a higher delay in diagnosis and a higher prevalence of HLA-B27. 
What about the prevalence of uveitis in psoriatic arthritis (PsA)? 
Abstract #1321, which was a database analysis, reported the hazard ratio for uveitis was significantly higher in the PsA group relative to the general population. Therefore a high index of suspicion for uveitis is warranted in PsA patients with previous episodes of uveitis. 
In abstract #1323, the prevalence of uveitis in patients with PsA was 4.9%. The pattern was similar to that observed in axSpA with acute onset and anterior and unilateral pattern. The uveitis rate decreased with the monoclonal antibodies TNFi.
These studies highlight the need for assessment of uveitis in patients with axSpA and PsA. Earlier diagnosis and management of uveitis and axSpA or PsA with biologics such as TNFi will help with disease control. This will prevent long-term complications of uveitis with includes cataract, cystoid macular edema, secondary glaucoma, exudative retinal detachment and vitreous haemorrhage
Add new comment