NOBILITY: a Trial of Obinutuzumab in Proliferative Lupus Nephritis
Save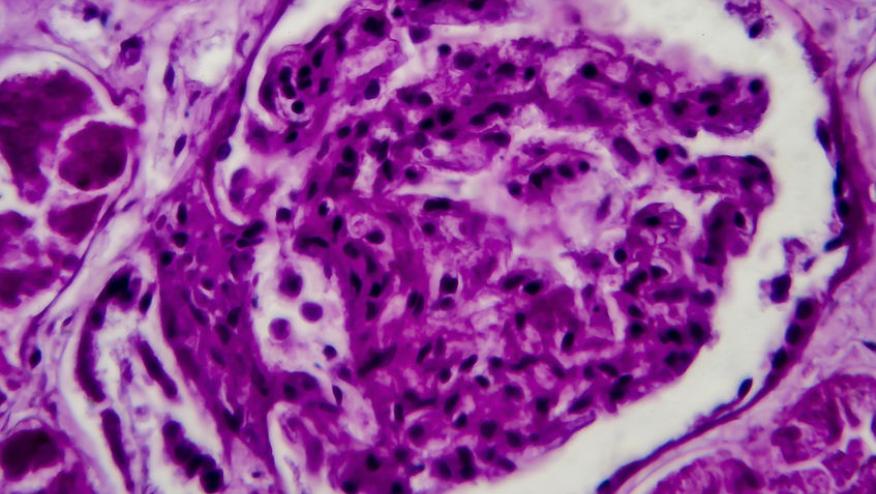 B-cell depletion therapy with obinutuzumab, a type II anti-CD20 monoclonal antibody, in lupus nephritis patients was shown to be effective in in combination with standard lupus therapies.
Prior trials testing the utility of type I anti-CD20 antibody therapies - rituximab and ocrelizumab, failed in patients with proliferative lupus nephritis (LN).
The NOBILITY trial included a total of 125 LN patients, with class III/IV/V glomerulonephritis, continued taking background mycophenolate and corticosteroids, and were randomised to obinutuzumab 1000 mg or placebo on day 1 and weeks 2, 24 and 26, and followed through week 104. The primary endpoint was complete renal response (CRR) at week 52.
While the week 52 improvement by CRR was greater (but not significant) with obinutuzumab (35% vs 23% with placebo; p=0.115); but was significant at week 104 (41% vs 23%; p=0.026).
Obintuzumab was also superior to placebo in improving proteinuria, estimated glomerular filtration rate and serologies (dsDNA, C3, C4 levels).
B-cell depletion with obinutuzumab was numerically effective at week 52 but became significantly more effective with time (out to week 104). The drug was well tolerated and without any new safety signals.
Disclosures
The author has no conflicts of interest to disclose related to this subject
Add new comment