RheumNow Live 2021 Now Available for All
Save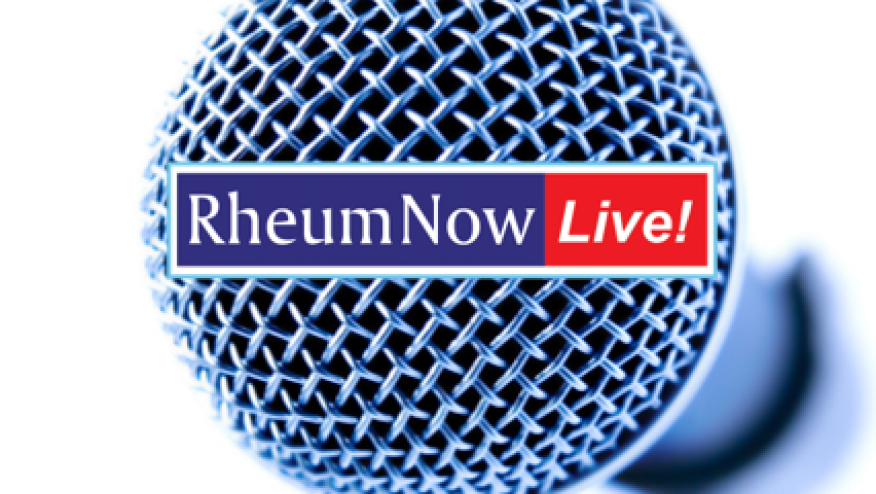 RheumNow Live (RNL) for 2021 was held March 20 - 21 in Fort Worth, TX, and now all can partake in the meeting - by video, podcast or by signing up for Tuesday Nite Rheumatology (TNR).
RNL has finished its 3rd year as a hybrid meeting, with the live meeting streamed to hundreds at home, who are watching and interacting on the same content viewed by those in attendance in Fort Worth. 
The meeting is unique in several ways: 1) shorter lectures, 2) much longer Q&A sessions with the faculty, 3) "Pods" or blocks devoted to a single topic (e.g., RA, PsA, SLE), 4) Short TED-like talks from leading and international authorities, and 5) the availability of free RNL content after the meeting.
We're posting the individual lectures on RheumNow, our YouTube channel, and the podcasts on your favorite podcast platform.
We have restarted TNR (every Tuesday night at 7pm ET) and packed the highlights of these pods into a one hour session. These TNR-RNL highlights can also be easily found on the RheumNow home page. 
Below is the RNL content that has been posted thus far.  Click on the highlighted links to watch the video (or find the podcast version on your podcast channel).
Be sure to tune in every Tuesday till 6/2/21 for the remaining sessions on Spondyloarthritis, Rheumatoid Arthritis and Lupus!  You can watch upcoming TNR by zoom invites (sent to all) or watching the RheumNow YouTube Channel Live, Tuesday at 7pm ET (6pm CT, 4pm PT)
Disclosures
The author has received compensation as an advisor or consultant on this subject
Add new comment