Risankizumab for Active Psoriatic Arthritis
Save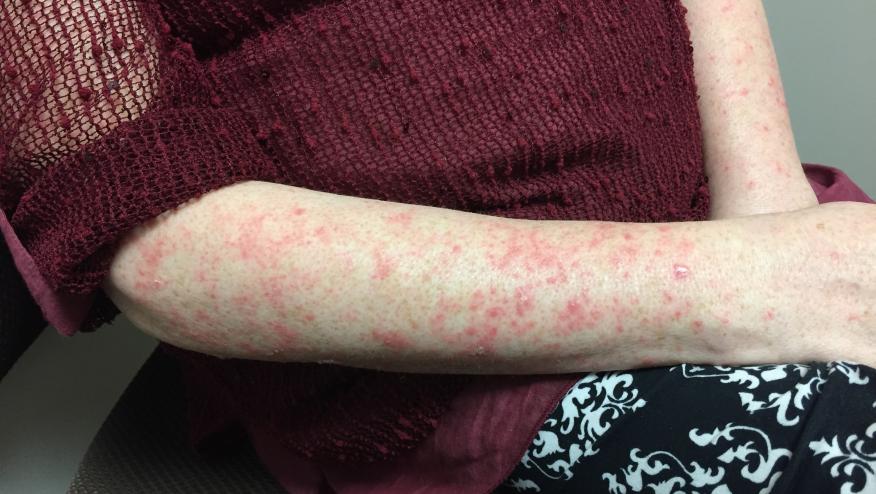 The arsenal of therapeutics for psoriatic arthritis continues to increase. Risankizumab is an IL-23 inhibitor to the p19 subunit, currently being investigated for treatment of psoriatic arthritis. I'm excited to report about the combined results from two clinical trials on Risankizumab featured in this year's ACR plenary session (abstract #0453). 
Results from KEEPsAKE 1 and 2, which were both randomized, double-blind, phase 3 trials, evaluated the safety and efficacy of risankizumab versus placebo. These studies enrolled patients with previous inadequate response or intolerance to conventional synthetic DMARD as well as previous inadequate response or intolerance to biologic therapy. 
Over 1400 patients were enrolled with similar demographics and baseline disease characteristics. Patients receiving risankizumab had higher ACR20 responses compared to placebo at week 24 (55% versus 31%). There was also greater improvement in secondary and patient reported outcome endpoints including PASI90, ACR50, ACR70, enthesitis/dactylitis resolution. There were no new safety signals compared to placebo with no difference in serious AE, serious infections, malignant tumors. 
In the crowded world of psoriatic arthritis treatments, risankizumab is planning on entering the fray. A few questions still remain. How will it separate itself from the pack, especially from other IL-23 inhibitors? How will the average clinician incorporate this into their everyday use?
Add new comment