Swollen Joints Associated with Ultrasound Synovitis in PsA 
Save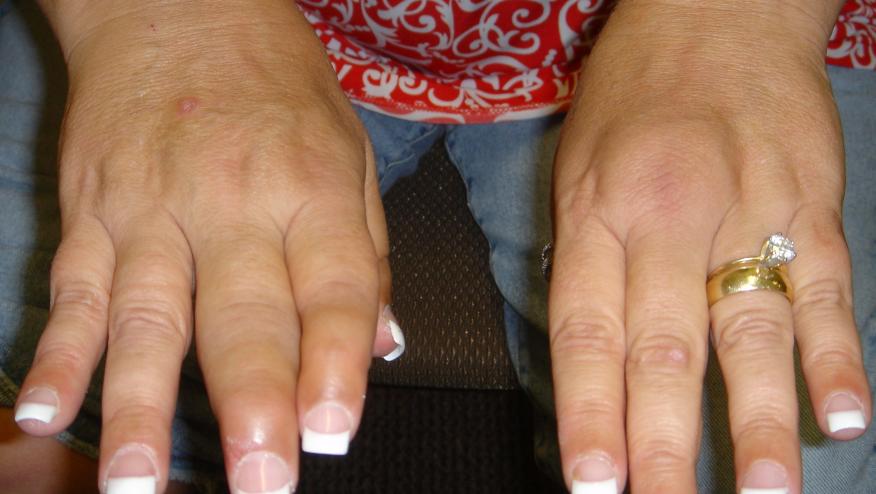 A large study of early, DMARD naive psoriatic arthritis (PsA) patients shows that swollen joints, but not tender joints are associated with ultrasound (US) power doppler synovitis. (Abstract #0313, Poster Session A).
Ultrasonography has been added to the rheumatologist's toolbox in recent years as a sensitive imaging modality in assessment of inflammatory arthritis but its relationship with tender or swollen joints is not quite clear. 
A study by Sayam Dubash and colleagues from Leeds in the UK analyzed PsA patients, determined by CASPAR criteria. These patients had matched clinical and US joint assessments of 44 joints. Synovitis by US was defined as a power doppler signal of equal to or greater than one. 
5,616 joints were assessed in 155 patients by ultrasound. The median disease duration was 1.1 months and median symptom duration was 12 months. Power doppler synovitis was found in 292 (5.2%) joints. 
There was a very high statistical agreement between swollen joints and US synovitis at an individual joint and patient level with 82.6-96.3% agreement and 89.9% respectively. 
Tender and swollen joints had a moderate to weak correlation via the Spearman's rank test (r=0.28). Tender joints without swelling did not correlate with US findings at the patient or individual joint level (r=0.01). 
Ultrasound remains a useful tool in the clinic for evaluation of inflammatory arthritis. US synovitis by power doppler signal is associated with swollen joints but not with tender joints in patients with early, DMARD naive PsA patients. 
The question still remains why patients with early PsA experience painful joints. If it is not due to visible joint inflammation by the eye or by ultrasound, a better understanding of its cause should be studied. 
Add new comment