Why treatment of pre-RA isn't ready for prime time
Save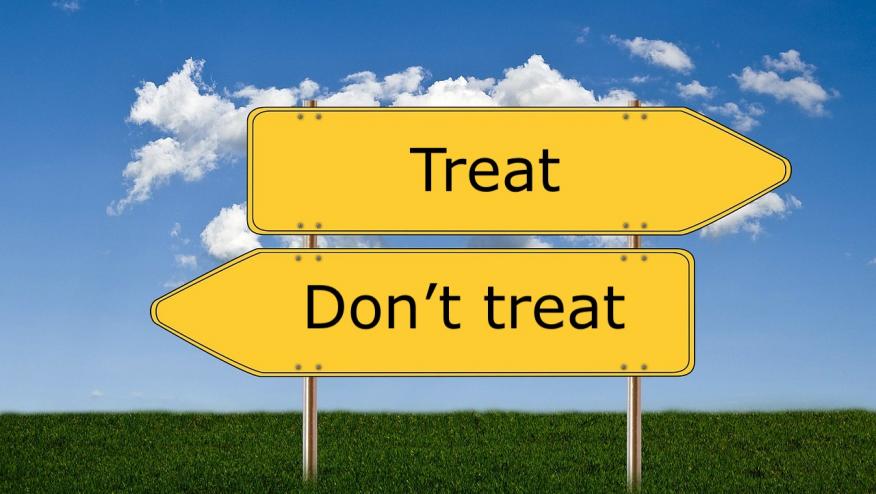 ACR22 raised many questions about what is pre-RA on the spectrum between autoimmunity and disease, and also how to treat it (if at all). The definition of pre-RA is not standardized and can be considered the many stages before RA occurs.
The ACR Great Debate was on "To treat or not to treat in pre-RA?" and it was stressed that autoimmunity may start well before clinical symptoms occur. Additionally, 15% of those with a positive anti-citrullinated protein antibodies (ACPA) may develop RA over time, especially within the first 2 to 3 years after the test is positive. However, an equal number will seroconvert to negative over time. In a more 'enriched to develop RA' population, up to 30% will develop RA if, for example a patient has arthralgias compatible with an RA distribution and a strongly positive ACPA (ex. cyclic citrullinated peptide [CCP2 or CCP3]). 
We don't have strong predictors of who will develop RA and who won't so there can be over treatment of many people with a positive blood test, given DMARDs to prevent RA may not have gotten it anyway. So, healthcare utilization may be very high.
Some landmark trials were presented at ACR22. In the STOP RA trial, people with positive CCP and no evidence of inflammatory arthritis were randomized to treatment with hydroxychloroquine (HCQ) vs. placebo. The rate of development of clinical synovitis was identical in the two groups (ACR22, K Deane, et al. abstract #1604). Unfortunately, this was negative as HCQ is relatively inexpensive and well tolerated. A different study of Abatacept vs placebo in the prevention of RA, the inclusion criteria were different (ACR22, J Rech, et al. abstract #0530). This was the ARIAA study where patients with a positive ACPA who also had MRI evidence of subclinical inflammation (not detected on physical exam) who received 6 months of abatacept 125 mg sc weekly or placebo and then no treatment for another 12 months (an 18 months study). There were 100 patients and abatacept reduced inflammation not only during the 6 months of treatment but in the following year off treatment, but over time the effects seemed to attenuate. 
So, where does all this leave the clinician?
At this point, asymptomatic ACPA positive patients would not be treated (unless in a clinical trial). People with arthralgias and ACPA positive lab may be followed or treated but without any consensus on what to do. Methotrexate has slowed the progression of inflammatory arthritis to meeting classification criteria but the patients had inflammatory arthritis and another study demonstrated that those who received methotreaxate had milder disease (Krijbolder, Lancet 400:283, 2022). In general, the sentiment at the ACR debate was don't treat until there is something objective to treat. Only time and research will tell us the best approach in the future. 
What do you think? Please comment below: would you start a DMARD on an asymptomatic person who has a strongly positive ACPA and a first degree relative with RA? Yes, No or I Don't know? 
Add new comment